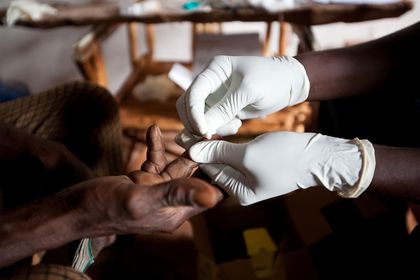 On December 1, 2017, the world marked World Aids Day, Kenya was not left behind.
The UNAids director Jantine Jacobi made startling remarks while speaking at the University of Nairobi grounds in a ceremony to mark the World Aids Day. According to a report published on the Daily Nation on December 1, 2017, the UNAids director said, "We need to focus our efforts on young people but those efforts will only be successful if prevention efforts are led by young people."
"Why young people?" someone may ask. Well, according to a report made public by the National Aids Control Council (NACC) on the same day, there are a whopping 238,987  young people between the ages of 15 and 24 years living with HIV. The report further says that only 48.5% of the total youth population between 15 and 19 years have been tested. This leaves 51.5% of the total youth population between ages 15 and 19 who do not know their HIV status.
These shocking statistics should worry all of us. In 2016, close to 1.6 million Kenyans were living with HIV/AIDS. While this number reduced slightly in 2017, the rate of new infections leaves a lot to be desired. Our youths are perishing and this will in turn affect our economy which is now being driven by the youths. We need to urgently do something, I propose two things;
First, we need to step up the condom campaign. Distribute them even in schools if possible. Our youths have become reluctant to use protection. We need to use these statistics to remind them that HIV/AIDS is real and still claims a lot of lives.
Secondly, and this applies to medics and care-givers. We need to monitor closely the intake of antiretroviral drugs by HIV/AIDS patients. The NACC report on World Aids Day marked on December 1st showed that many youths die despite the fact that they are on ARVs drugs. This only points to the fact that they do not take these drugs as frequently as required of them or they do not follow the doctor's prescription.
Source: https://hivisasa.com/posts/here-is-why-new-hivaids-statistics-should-worry-all-of-us