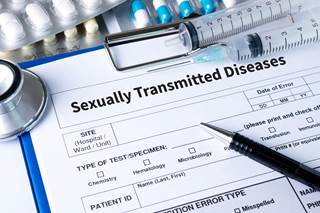 Results demonstrated that the majority of men who receive PrEP and who have sex with men did not receive comprehensive care.
Further efforts are needed to educate and prepare healthcare providers to prescribe preexposure prophylaxis (PrEP) and manage patients receiving PrEP to reduce the risk for acquiring HIV infection, according to a study published in Sexually Transmitted Diseases.1
Although PrEP has demonstrated effectiveness for reducing HIV acquisition, data have indicated an increase in sexually transmitted infection (STI) diagnoses among users as a result of decreasing condom use.2-6 Researchers sought to determine where gay and bisexual men in New York City who were receiving PrEP were obtaining access to PrEP care services and to examine the comprehensiveness of their routine PrEP maintenance care.1
They surveyed 104 participants and found that at their last visit, 94% of patients reported they had blood testing, 88% had urine testing, and 77% discussed sexual behavior with their healthcare provider. However, only 51% had a rectal swab and 48% had an oral swab. Thus, less than one-third of men received comprehensive HIV/ STI counseling and testing at his most recent visit. Younger men, men with higher education, and those who reported condomless anal sex were significantly more likely to receive comprehensive care. Compared with those who recently initiated PrEP, men who have been on PrEP longer, as well as those who received care from a specialized clinic, were more likely to receive comprehensive care.
The study authors concluded that, "The majority of PrEP-using men who have sex with men did not receive comprehensive care consisting of a discussion about their sexual behavior, blood and urine samples, and both rectal and oral swabs at their last PrEP care visit."1 They added that, "Additional efforts are also needed to expand or adapt PrEP-related care to the needs of [gay and bisexual men]."
Author: Virginia Schad, PharmD
Source: https://www.infectiousdiseaseadvisor.com/hivaids/counseling-and-comprehensive-screening-for-sexually-transmitted-diseases-suboptimal-for-some-with-hiv/article/825975/