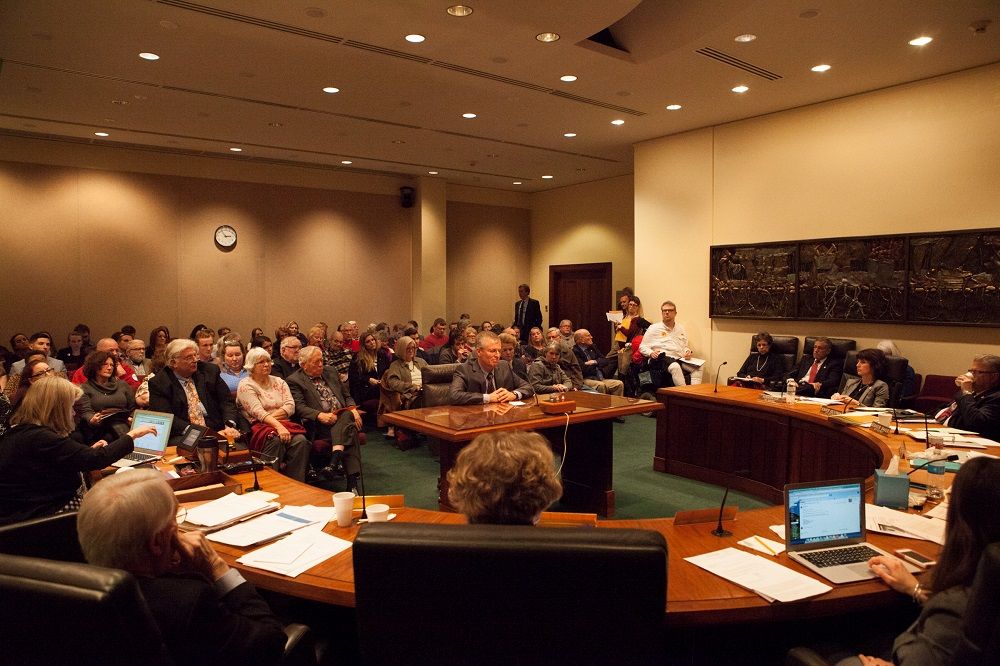 LINCOLN — When Dr. Shelley Nelson moved back to Nebraska last summer, she noticed that few expectant mothers had ever been tested for HIV.
The Lincoln pediatrician had previously practiced in Indianapolis, where HIV testing was routine for pregnant women, along with other early-pregnancy blood work. Nelson loses sleep at night over Nebraska's lack of such testing, she told a panel of lawmakers Thursday.
"It is one test that can save two lives," she told members of the Nebraska Legislature's Health and Human Services Committee.
Nelson was among the supporters of a bill that would require physicians to test pregnant women for HIV.
The virus that causes AIDS can be transmitted by infected women to their babies during pregnancy and delivery.
If Legislative Bill 285 is adopted, the test could take place early in a woman's pregnancy when doctors administer a blood test to check her hemoglobin and scan for other infections.
Early HIV detection would drastically improve health outcomes for both the mother and baby by dropping the risk of transmitting the virus to her baby down to 1 percent or less, supporters testified.
About 8,500 women with HIV give birth each year in the United States, according to the Centers for Disease Control and Prevention.
Of the 40,000 new HIV infections that occur in the United States annually, nearly 11,000 of those affect women and about 200 babies are born to infected mothers, according to data from the American College of Obstetrics and Gynecology.
Nebraska law currently states that no person may be tested for HIV unless he or she has given written informed consent. Nebraska is the only state that requires a written statement, a practice not consistent with CDC recommendations.
LB 285 would repeal that, in addition to requiring the test for pregnant women. Under the bill, pregnant women could decline an HIV test by submitting a written statement.
Eric Dunning, director of government affairs at Blue Cross Blue Shield of Nebraska, supported the bill, saying the tests are covered as part of preventative services under the Affordable Care Act. They are covered at 100 percent in case of pregnancy, he noted.
The ACLU of Nebraska submitted a letter of opposition, citing concerns about privacy and how the provisions would affect inmates in state prisons.
State Sen. Lou Ann Linehan of Omaha, the bill's sponsor, said she's working with Sen. Ernie Chambers of Omaha to address those concerns.
The committee took no action on the bill.
Author: Emily Nohr
Source: http://www.omaha.com/livewellnebraska/nebraska-legislators-hear-arguments-on-bill-requiring-hiv-tests-for/article_386e0ee3-96cf-5089-8584-3b659f3b308f.html